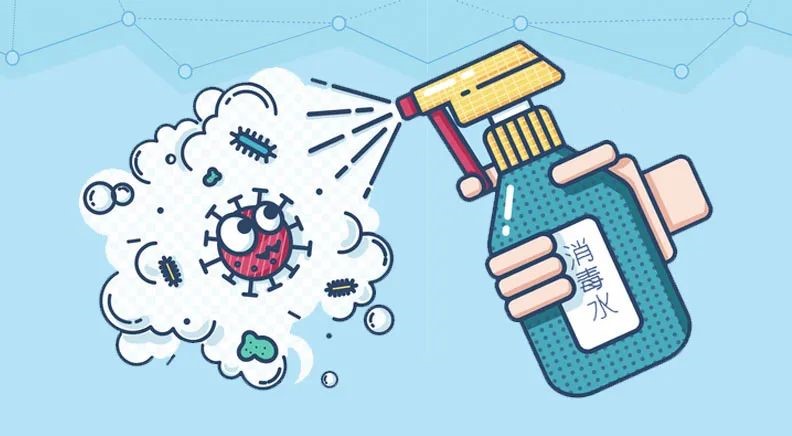 What is disinfectant
Chlorine-containing disinfectants with sodium hypochlorite as the main component can be widely used to kill bacteria and viruses, prevent diseases, and inhibit spreading.
If the concentration of sodium hypochlorite is too high, the toxicity of the disinfectant will be too high and it will affect the safety of the environment. If the concentration is too low, disinfection may not kill the germs and virus. Therefore, the effectiveness of chlorine of the disinfectant needs to be controlled. How to determine the effectiveness of chlorine in the disinfectant?
Effectiveness of chlorine refers to the chlorine content in sodium hypochlorite with strong oxidizing properties.
Determination method of effectiveness of chlorine in disinfectant
In an acidic environment, KI (potassium iodide) and sodium hypochlorite can undergo a redox reaction, generating I2( iodine element) and Cl-(chloride ions). Using starch solution as an indicator, the effective chlorine content can be measured by titration with sodium thiosulfate standard solution. The traditional volumetric method requires the use of an alkaline burette and relies on the change in the color of the starch indicator to determine the end point, which has high requirements for the operator. After practical exploration and research, the application engineer of REX uses automatic Potentiometric Titrator and platinum Electrode for potentiometric titration, which can determine the effective chlorine content simply, quickly and at low cost.
Quick determination of effective chlorine content in disinfectant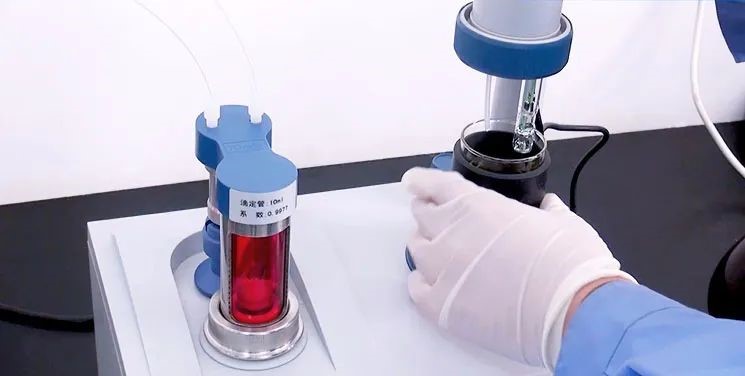 1. Preparation
(1) Preparation of the instrument
Titrator: REX ZDJ-5B, 4B, 4A series automatic potentiometric titrator
Matching electrode: REX 213-01 platinum electrode
REX 217-01 double-salt junction Reference Electrode (outer filling liquid is saturated NaNO3)
(2) Preparation of solution
0.1mol / L sodium thiosulfate standard solution, 10% sulfuric acid, sodium hypochlorite solution (about 55g / L), reference potassium dichromate, potassium iodide (AR), pure water.
2. Test sample
Determining sodium thiosulfate standard solution; if the concentration of the disinfectant solution is low, it is recommended to take 100mL sample solution; if the concentration of the disinfectant solution is high, it is recommended to take 25mL sample splution. Calculate the effectiveness of chlorine in the sample based on the end volumen of titration.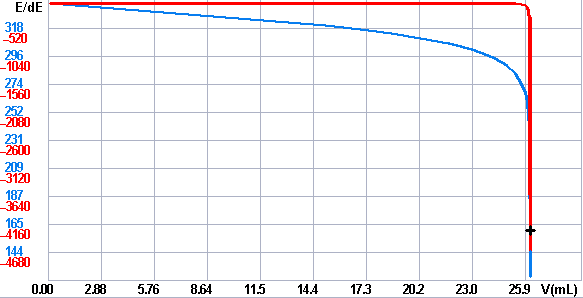 Precautions
After taking the sample, adding sulfuric acid and then potassium iodide will cause sodium hypochlorite to react with chloride ions to generate a large amount of chlorine gas under strong acidic conditions, which will not only cause low measurement results but also affect the health of workers. Therefore, KI must be added to the sample before adding acid. This also explains why disinfectant can not be used with strong acid substances such as toilet toilet.
Introduction of instruments and supporting electrodes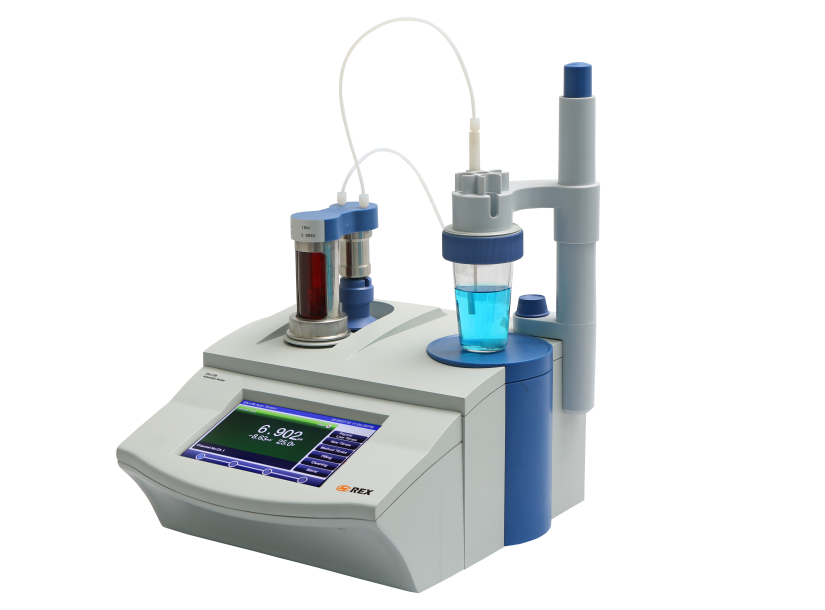 ZDJ-5B Automatic Potential Titrator
7" colorful touchscreen and smart guide system.
Titration methods, curves and results are displayed in detail.
The calculation formula can be defined to directly display the calculation results;
Support titrant management function;
Support the following titration modes:DET (dynamic equivalence point titration), MET (monotone equivalence point titration), SET (Preset Endpoint Titration) and MAT (manual titration).
Support pH calibration and measurement functions;
Support USB, RS232 to connect to PC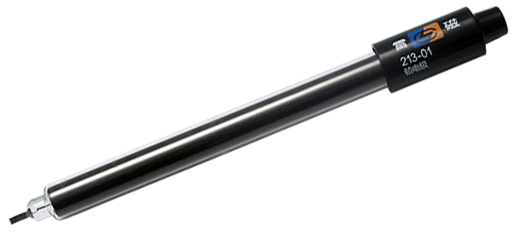 213-01 Platinum electrode
Work Temperature: 0-50 oC
Measuring unit material: Platinum
Body material: Glass
Dimension: Φ12*120mm
Connector: BNC(Q9)
217-01
Working Temperature: 5-55oC
Bridge material: ceramic
Type of electrode: Saturated double junction calomel electrode
Reference electrolyte: Saturated KCl solution (inner solution) + solution (Flexible choose)
Body Material: Glass
Dimension: Φ12*120mm
Connector: U shape terminal connector
Find more application report at INESA Scientific Instrument.