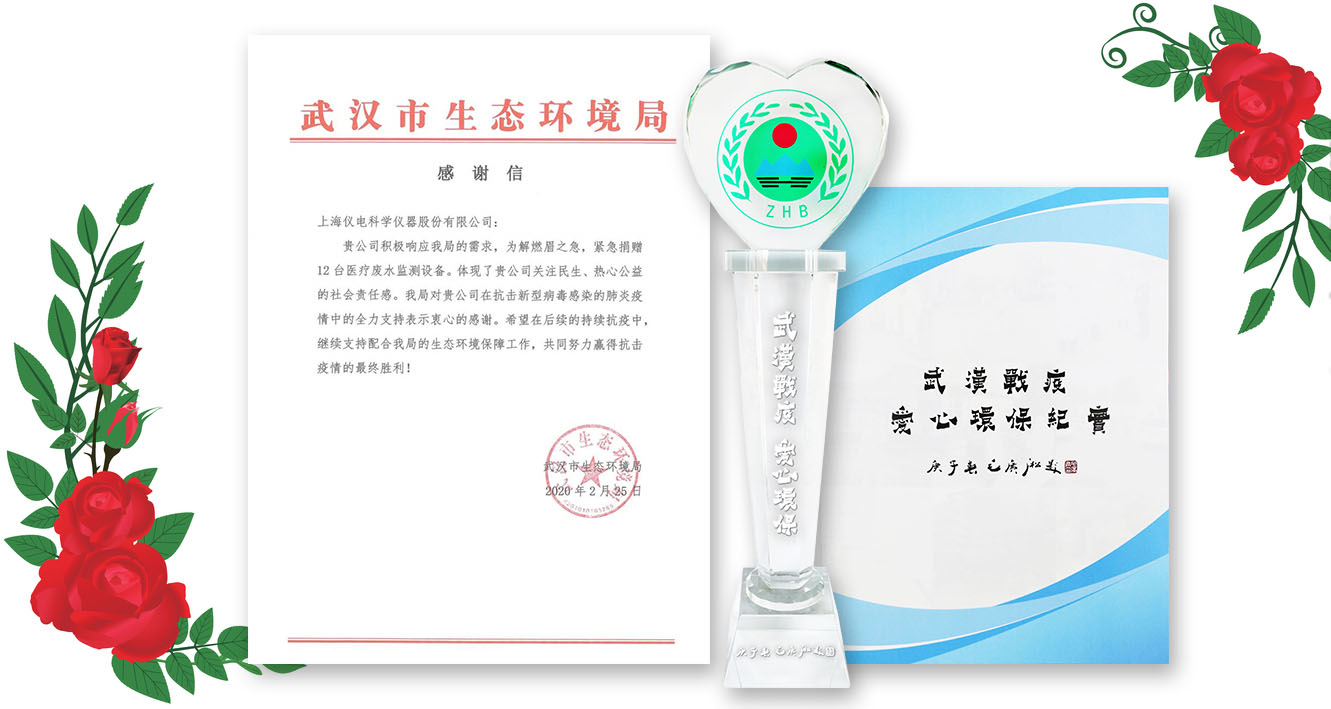 Thanks Letter from Wuhan
Recently, Shanghai INESA Scientific Instrument Co., Ltd. received a thanks letter from Wuhan Ecology and Environment Bureau and a commemorative cup engraved with "Love from Wuhan protection War " from the Ministry of Ecology and Environment.
COVID-19 epidemic outbreak at this year which catch attention from everyone. After Wuhan was fully lockdown, the Wuhan Environmental Monitoring Center urgently needed a disinfectant tester. Experts from the Ministry of Production and Environment immediately contacted the us. INESA resumed workshop to urgent production which was donated to Wuhan.
INESA Scientific Instrument CO. LTD will continue to devote itself, adhering to the original intention of developing national scientific instruments, fulfilling the mission of state-owned enterprises, repaying the society with practical actions, and making a beautiful China.