The GMP of 500T Series Meters within the cosmetics industry
---
ISO 22716:2007 gives guidelines for the production, control, storage and shipment of cosmetic products.These guidelines cover the quality aspects of the product. Cosmetic GMP emphasizes that testing should be conducted for raw materials, in-process samples, and finished product samples to see if they comply with relevant quality criteria and specifications.

As of 11 July 2013, the European Union's new Regulation (EC) No 1223/2009 requires cosmetic products to be manufactured according to Good Manufacturing Practices (GMP).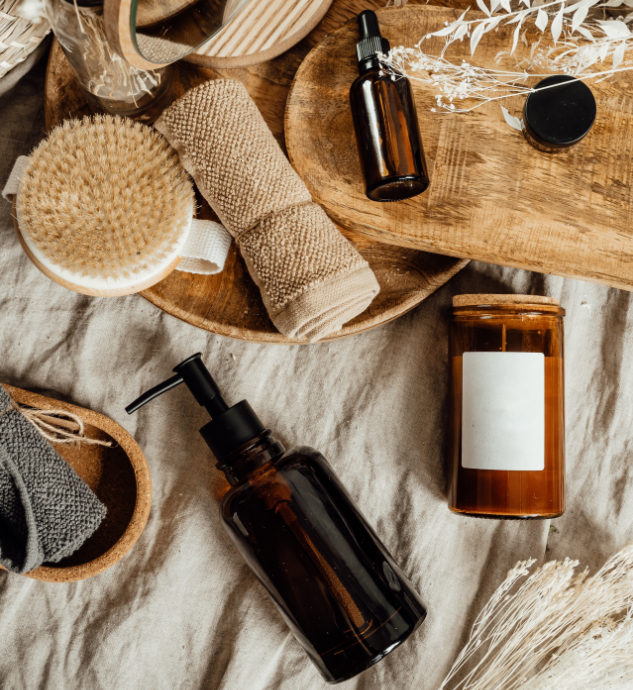 The pH measurement in cosmetics is a priority test that should be performed not only to ensure that the pH of the product matches the pH of the skin, but also to ensure good quality, suitable viscosity, color / odor and to ensure durability of the cosmetics.
In spite of the fact that the purity of water used in the cosmetic manufacturing is not specified by regulation, many cosmetic manufacturers have now committed to using Purified Water. The pH and conductivity of the production water for cosmetics should be regularly monitored to ensure that it meets the production quality requirements.
ISO 22716:2007 Cosmetics -- Good Manufacturing Practices (GMP)require the traceability of operations.
The 500T series benchtop meters have M500T, M500T-A,EC500T,I500T and DO 500T meters. The meter support measurement parameters include pH, mV, ORP, pX, ion concentration, conductivity, resistivity, TDS, salinity, dissolved oxygen concentration, dissolved oxygen saturation, temperature.
Application

Parameters

Meters

Electrode

Cosmetics

pH

PH500T meters

962102 pH composite electrode (Cleanable)

962103 pH composite electrode(Low Maintenance)

Production water

pH

PH500T Meters

M500T-A Meters

962221 pH composite electrode (Ultrapure water)

Conductivity

EC500T Meters

DJS-0.1VTG Conductivity Electrode(k=0.1, ATC)

DJS-0.01VT Conductivity Electrode(k=0.01, ATC, with removable flow cell)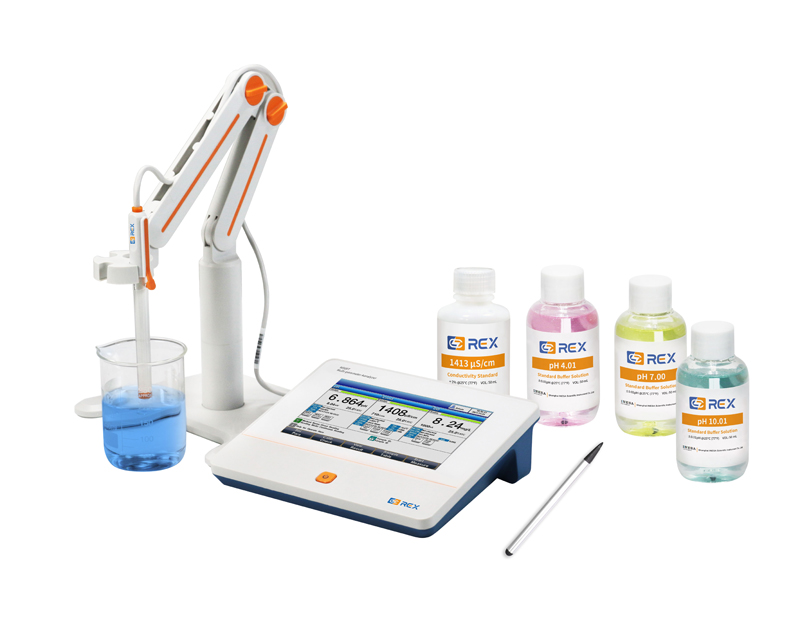 1. GMP mode
The meter supports the GMP mode, in order to achieve strict control of the measurement process and data traceability. In the mode, the meter enable the login password protection, three-level user rights, data security protection, system log and running log and other security control.
2. GLP Data
GLP and ISO standards require the traceability of data. The GLP report includes the instrument, operator, data, time and the calibration information.
3. Modularization management
The professional-smart 500T series benchtop meters provides features including the user management, calibration management, electrode management, method management, data management.
The instrument supports user management and password security management, allowing to set user ID, select user type. Admin user can create sub-user for various operation.
The meter provides a library of built-in methods. It supports the navigation setting including the method information, parameters, reading mode, DO parameters setting, temperature setting and data management setting.
4. Quality Control function
The 500T series could makes the quality Control easy and convenience by electrode calibration reminder, electrodes mandatory calibration, standard solution verification, mandatory verification. It also makes the data traceability.
---

PRECISION PERFECT
---