State-of-the-Art COD Analyzer Revolutionizes Water Quality Assessment
---
The COD Analyzer is a highly advanced water quality analyzer designed to accurately measure the chemical oxygen demand (COD) levels in water samples. This state-of-the-art analyzer follows the industry-standard methods outlined by the EPA 410.4 and ISO 15705:2002, ensuring reliable and consistent results.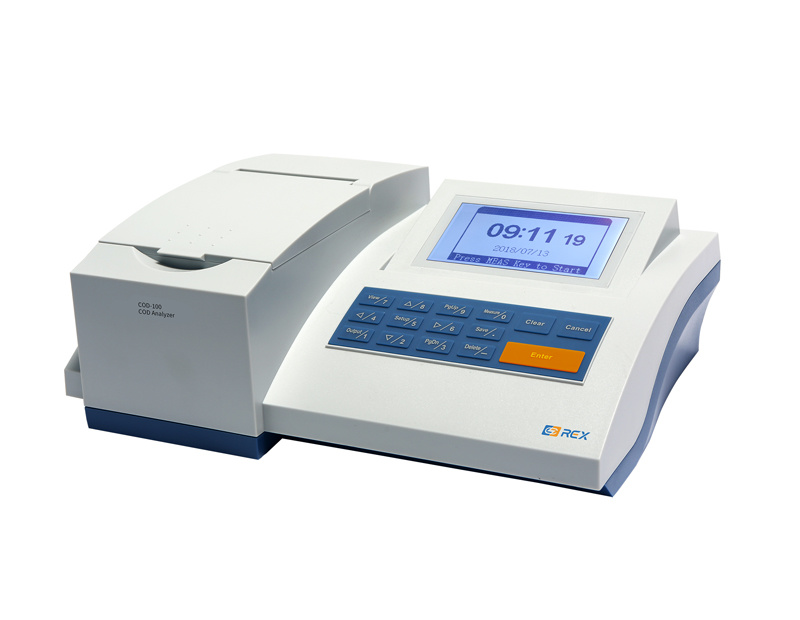 Equipped with an LCD display screen, the COD Analyzer provides a user-friendly interface, allowing operators to navigate through the settings and view the test results with ease. The screen provides clear and concise information, making it convenient for users to monitor and interpret the data.
The COD Analyzer features two LED light sources, each designed to cater to different testing ranges. This dual light source system ensures precise and accurate measurements across a wide range of COD levels, accommodating various water sources and sample types.
To maintain accuracy, the analyzer is equipped with a two-point calibration function. This calibration process ensures that the measurement values are calibrated and aligned with standardized references, ensuring consistency and reliability in the results.
With a data capacity of up to 200 sets, the COD Analyzer offers ample storage for test results. This feature allows for efficient data management, especially in situations where a large number of tests need to be conducted. The data stored within the analyzer can be easily transferred to a computer using the USB communication interface, enabling further analysis, record-keeping, and data sharing.
In addition to the COD Analyzer itself, the package also includes the COD-100R Reactor. This reactor is an essential component that enables the proper digestion of samples, ensuring accurate COD measurements. Its inclusion in the package ensures that users have all the necessary tools to perform COD analysis effectively.
Overall, the COD Analyzer provides a comprehensive solution for water quality analysis, adhering to industry standards and offering advanced features for accurate and efficient testing. Its combination of a user-friendly interface, dual light sources, calibration capabilities, ample data storage, and the inclusion of a dedicated reactor makes it a versatile and reliable tool for water quality assessment.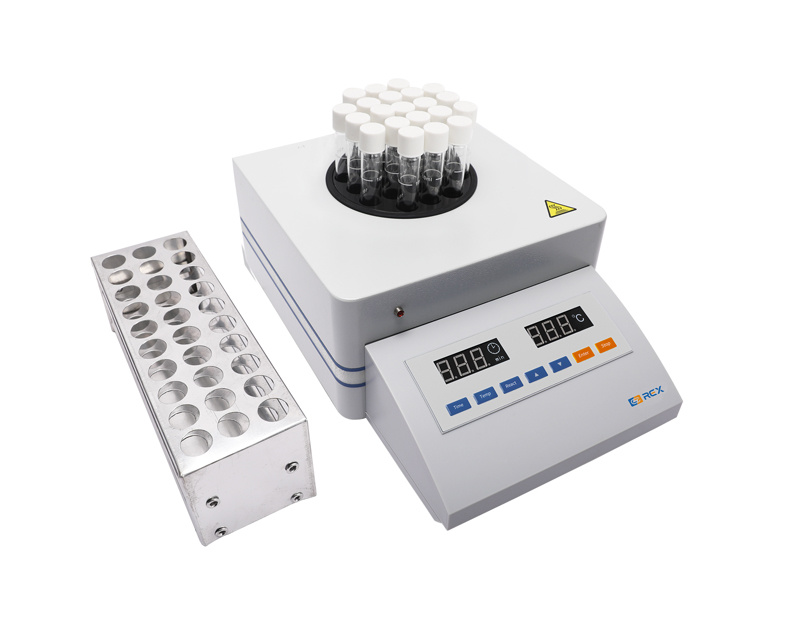 ---

PRECISION PERFECT
---